Services
Products and Services
Since each customer's needs are different in today's industry, our Company offers most of its products and services custom designed to individual solutions to meet each customer's requirements. Please see a short introduction to our engineered products and services in different industrial applications.
Engineering
Wald Krause Engineering llc provides an array of engineering services from solutions in general use of porous metals and plastics to filtration applications and filtration processes in corrosive and high temperature environment. Further, Engineering Services in sparging and fluidizing applications are a large part of our expertise where we provide products, solutions and equipment for these applications. Our engineering designs include filter and process solutions, complete gas sparger units, fluidizing assemblies and design. Further, our company offers gas and steam introduction systems in all industrial, medical and food applications. Our goal is to provide and share our expertise as a partner. Please challenge our expertise to arrive ahead of your competition.
Consulting
Our Company offers consulting services in all aspects of filtration in continuous or batch operating services, process improvement studies, materials recommendations. Our goal is to provide customer oriented solutions considering the circumstances of existing process and equipment.
Applications in Industrial Areas
We offer products, process equipment and engineering/consulting services.
Chemical and Petrochemical Industry
Within this industry the reliability of process equipment is one of the most important aspects of operation. Wald Krause Engineering llc offers a large variety of filtration media and process filtration equipment able to handle processes in high temperature and high corrosion environments.
Sales/Support
We offer sales and application support in all aspects of porous materials:
porous metal filter elements, custom or replacement
sparging products and applications
porous metal products and filter
Based on our long term experience and partnerships with other manufacturing/engineering companies, we are able to offer complete process solutions. We provide customer-oriented solutions that match new development as well as the requirements of existing process equipment.
Due to our close relations with local partners we are also able to offer Machining and Welding Services, especially for porous metal products and assemblies:
Prototype machining, low quantities, complex features
CNC machining
EDM machining services (wire and conventional electrode)
TIG welding, production and prototypes
Soldering
Certificates:
All of our products are certified with material certificates according to international standards. We would further like to point out, that all of our suppliers are ISO 9000/9001 or 9002 certified. How can we help you?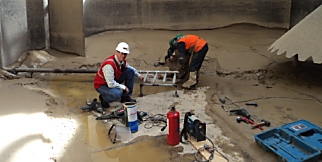 Industrial sparging system installation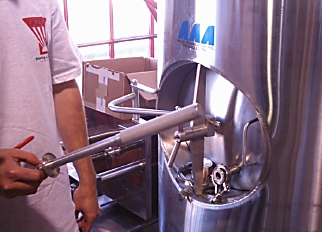 Sanitary sparger design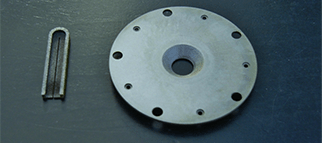 EDM machined porous Titanium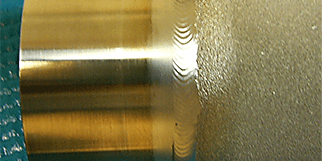 Porous metal welding